AITP-NCFL May 2018 Presentation
Your North-Central Florida chapter of CompTIA-AITP is delighted to host Adam Gordon of ITProTV presenting "GDPR and You: What You Need To Know And What You Should Be Doing".
The GDPR extends the scope of European Union data protection law to all foreign companies processing personal data of EU residents. Breaches of the new law can result in penalties.
"Not quite sure just what this GDPR thing is in the first place? Struggling with understanding what the key changes associated with the General Data Protection Regulations (GDPR) are that many businesses in and out of the E.U. will face as May 25, 2018 approaches? Feeling like you need a high level "Getting Ready for GDPR" checklist that will help prepare your organization for the arrival of GDPR? Join us for an enlightening discussion on the "do's & don'ts" of GDPR awareness and compliance."
Adam Gordon has been an IT instructor in the private and public sectors for more than 30 years. He personally holds more than 160 certifications. He has been an ITProTV instructor for several years and came aboard full-time last fall.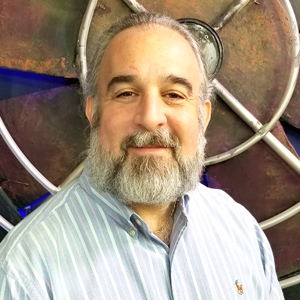 There is no charge to attend and snacks and beverages will be provided.
The presentation will take place at the ITProTV Campus,  7525 NW 4th Blvd, Gainesville, FL 32607
Click here to reserve now!